This site uses cookies. By continuing to use this site, you are agreeing to our use of cookies.

Learn More.
role playing games
Confrontation is a tactical squad based action RPG. You begin with a squad of 4 characters that can be controlled in an RTS mouse method.
Manage your characters, explore fantasy lands and perilous dungeons.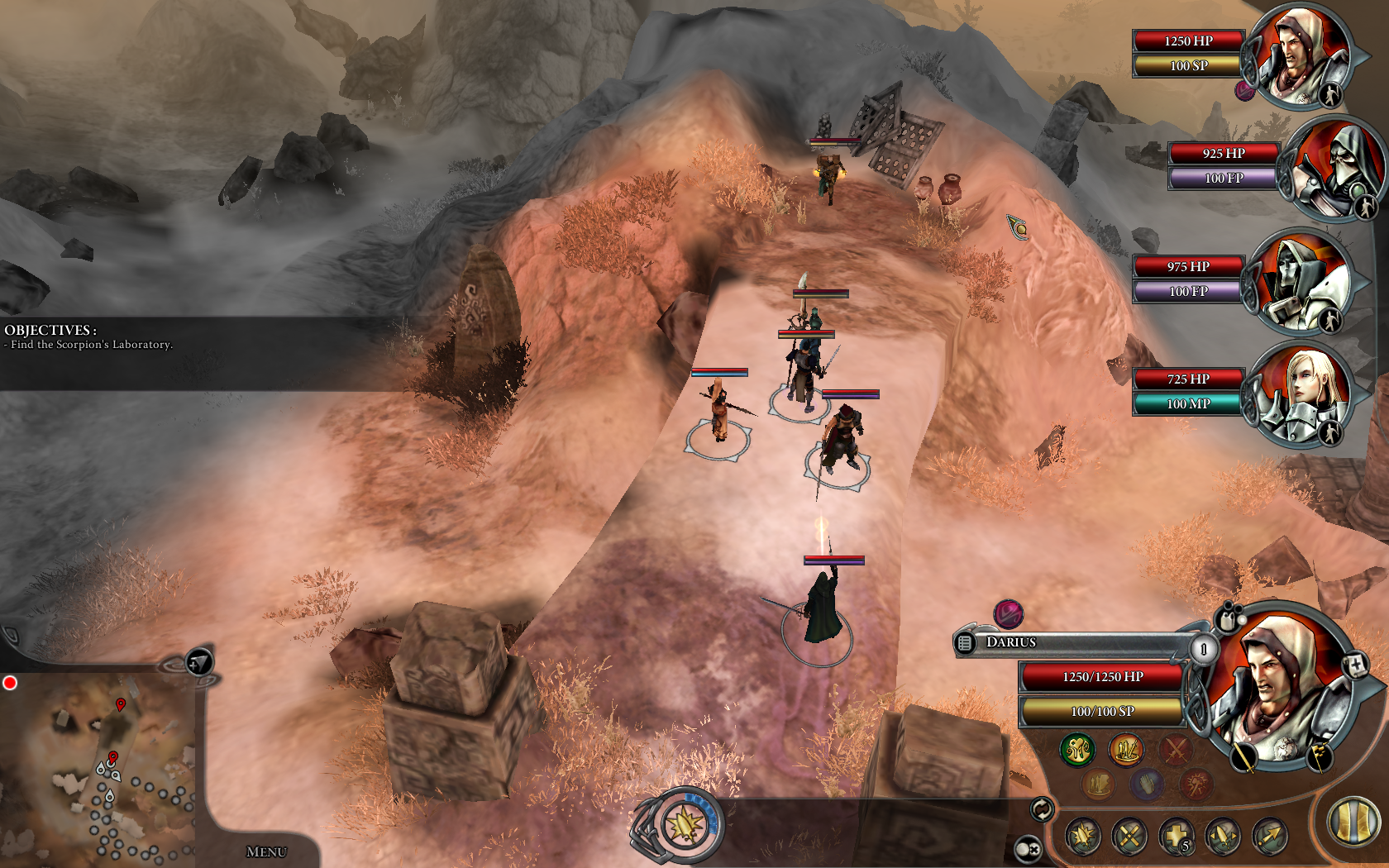 Follow my step-by-step guide on installing, configuring and optimizing Confrontation in Linux with PlayOnLinux.
Note: This guide applies to the Steam version of Confrontation. Other versions may require additional steps.
Tips & Specs:

Try...
I will begin this guide by saying that I absolutely love this game. This game is an rpg where you are practically given no quest line to follow, no clear goal forward except "Find Xardas". You are left to explore the world, learn about the opposing factions. Do quests for whoever you wish, even all factions. Build up a reputation among the factions and learn what you can about the world and what bigger plots might be going on.



This guide will explain how to install the digital edition of...
During the time this game came out, the developer Piranha Bytes had almost reached rock star status among their fans. Gothic 2 follows faithfully in the style and mood of the original game. Greatly expanding the game world and still sticking to the oldschool rpg formula. The game is difficult and there are no quest markers or the like. Even in the very beginning of the game will you encounter enemies that are far too difficult to fight, so you have to learn to be careful in the wilderness until...
This game is the first in the Gothic series, developed by german studio Piranha Bytes. It quickly gained a cult following because of the great atmosphere, unique story line and intriguing game world. The game is also unforgiving to new players. The controls and interface may seem difficult at first, but is really very easy once familiar.

This guide will explain how to install the digital edition of the game, available on GOG.com

Tips & Specs

To learn more about PlayOnLinux and Wine...
Explore a volcanic Mediterranean island filled with tropical vegetation, dungeons, towns, sub-climates, catacombs and of course... deadly creatures! This is not your typical RPG. Yes you will find plenty of loot, alchemy, armor, weapons, skills & exploration but Risen is more like a simulation because of the detail put into developing your character.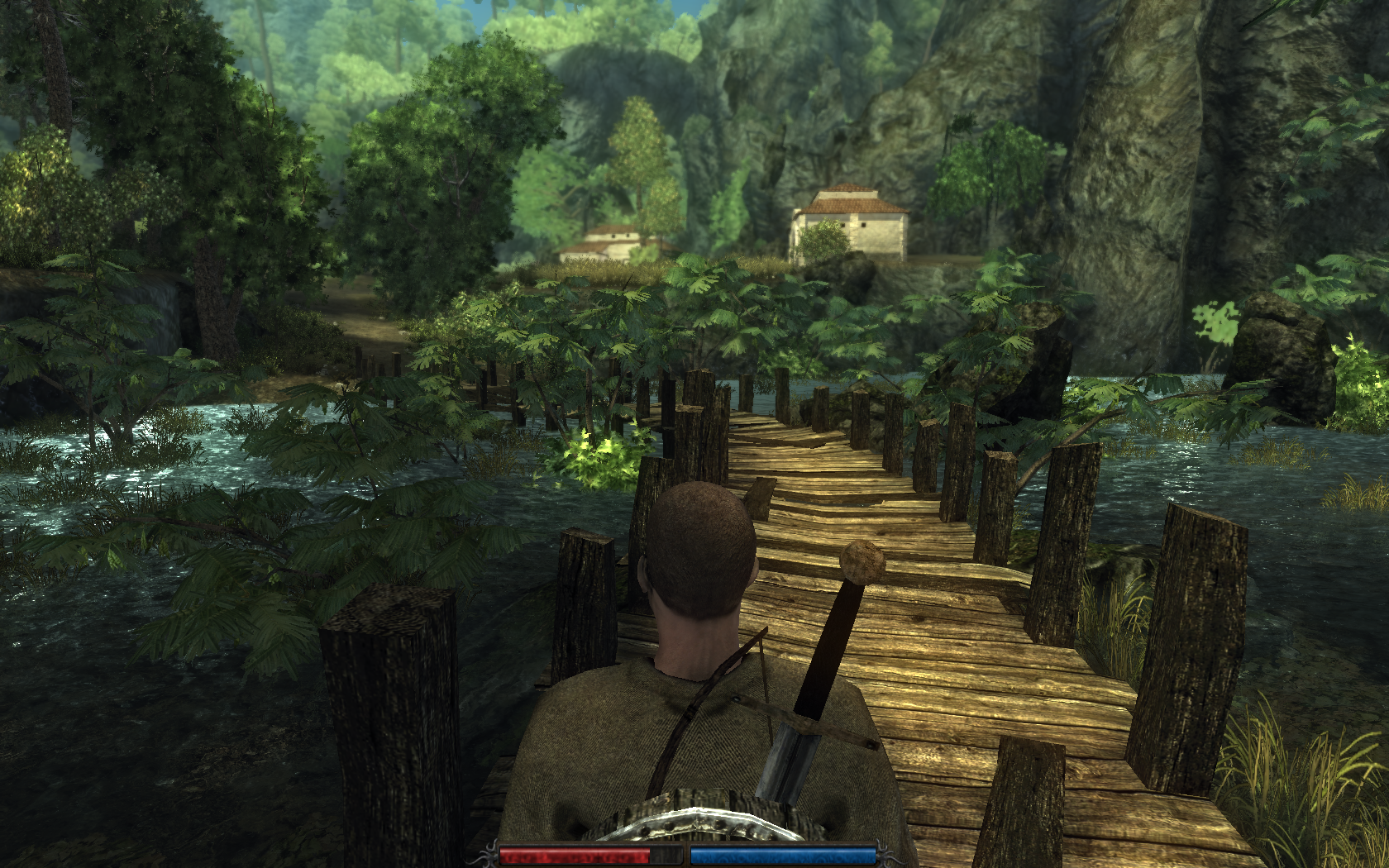 Follow my step-by-step guide on installing, configuring and optimizing Risen in Linux with PlayOnLinux.
Note:...
This is a very good sequel to the original Witcher, and in my opinion improves on the original in every aspect. The story progresses in a very satisfactory manner, combat is much more involving and exciting and the quests are also a lore more fun. This game features more environments than the previous game and excellent graphics.

This guide will explain how to install the DRM-free digital edition available on GOG.com

This game suffers from a slightly annoying graphical bug on Linux, more on...
There are a lot of Massive Multiplayer Online Role Playing Games out there right now. A lot of them are free and driven by advertising and in-game money. Wakfu is grid-like, turn-based free MMORPG, but has native support for Linux.

There is a lot more than your standard RPG...
Select from 15 classes consisting of ranged, melee, steam-punk, mage-like and much much more.
Utilize many abilities and skill attributes to battle multiple minions. Follow quests or just explore the land. Use an...
The Quest for Glory series is from the days of Sierra adventure games. The first game was originally released in 1989 under the name Hero's Quest: So You Want To Be A Hero, but name was shortly changed to Quest For Glory since another company had just released another game with an almost identical title. The one thing that distinguishes these games from the other Sierra adventure games, are the rpg elements. You can select one of three classes when you start a new game, and you can import your...